Stainless Steel Square And Flat Shape BBQ Grill Skewers With Wood Handle
Skewers -23 inch Stainless Steel Barbecue Skewers with Wooden Handle, Reusable Metal Skewers for Grilling BBQ Shish Kebab Turkish Grills & Koubideh
Login to see price
Description Factory
bbq wooden handle skewers detail specifications

1.Food Grade Quality Stainless Steel Skewer - You can get a set of eleven (11pc) Barbecue Skewers, means you can cook for your entire family.

2.Dimensions - 23 inch, width (blade) - 0.2 inch,thickness (blade) - 0.2 inch, perfect size design, so you can enjoy the BBQ deliciously.

3.Thick design- Suitable for barbecue large pieces of food such as rib, fish, tomatoes, pimento, stops the meat from rotating on the skewer, unlike wooden or bamboo skewers.

4.Wooden / Bakelite Handle Design - The wooden / bakelite handle protects your hands from the heat that travels throughout the length of the metal skewer and keeps the handle cool and easy to work with.

5.Easy to Clean Up - just wash with gentle detergent and keep in a dry place, Perfect for koobideh kabobs ( Kebab ), also great for shish, kofta, Turkish, shashlik, seekh kabob.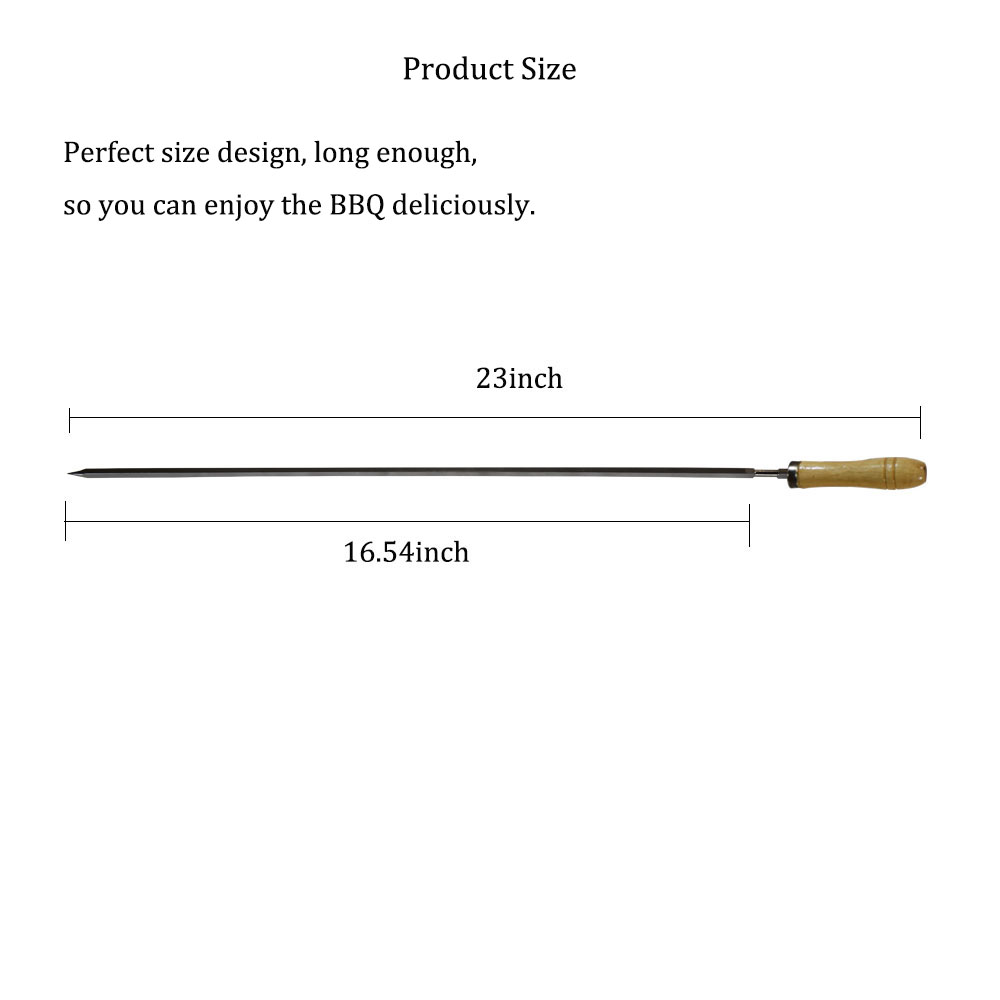 HDWY@2019 spit rotisseries
google-site-verification: google93fa2fc4255d1fa5.html